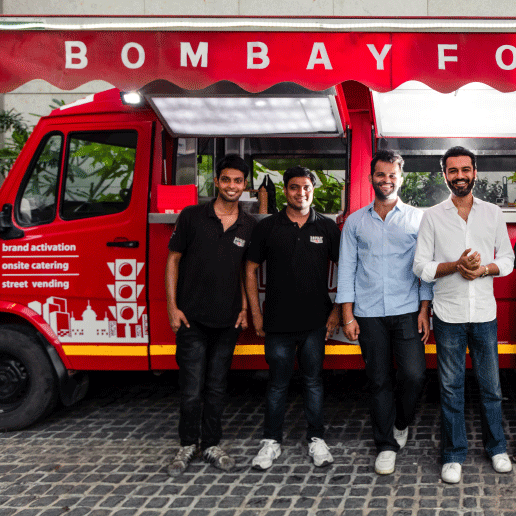 #BFT now holds a fleet of 3 beautiful red trucks under the division of OPA Hospitality Pvt. Ltd.
Bombay Food Truck, rolled in September, 2015 as Mumbai's first and finest food truck, offering an authentic fusion of Mumbai flavors with a gourmet street food twist.
Our Vision:
To be a global food truck brand known for its gourmet street food.
Our Mission:
To deliver great tasting, quality gourmet meals to our customer at an affordable price with a world-class food truck experience that makes them feel welcomed and valued.
Our Values:
To serve quality gourment food on our food trucks, at an affordable price.
Passion – Committed in heart and mind towards what we do.
Team – We are one team.
Quality – Delivering our very best in all we do.
Focus – On success and winning.